Quinta do Crasto
Douro and Porto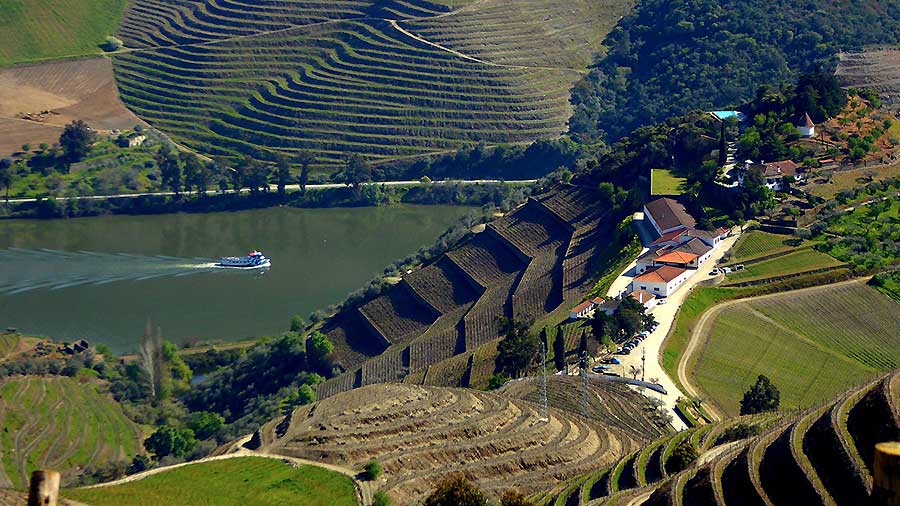 Quinta do Crasto is a Portuguese vineyard dedicated to Douro and Port wine production. Its headquarters is in Gouvinhas, in Northern Portugal. This is the heart of the Douro Valley, the first demarcated and regulated wine region in the world, recognised as a World Heritage site by UNESCO in 2001. Quinta do Crasto benefits from exceptional conditions for producing wines and olive oils of the highest possible quality.
HISTORY
Located in a prime spot in the Douro Demarcated Region in Northern Portugal, Quinta do Crasto has been in the family of Leonor and Jorge Roquette for more than a century. Like all the other great Douro estates, Quinta do Crasto dates far back into ancient times. The name Crasto comes from the Latin castrum meaning "Roman fort". The earliest records mentioning Quinta do Crasto and its wine production date back to 1615. It later received Feitoria status (the highest vineyard classification of the time), together with the other noteworthy estates of the Douro Valley. Between 1758 and 1761, the Marquis of Pombal ordered the installation of 335 granite markers – each standing two metres high and 30 x 20 centimetres – to delineate the first ever Demarcated Region in the world. One of these stone pillars, or "marcos pombalinos" in Portuguese, dates back to 1758 and can still be seen today at the Quinta do Crasto nearby the century-old farm house. In the 1940s, all of these markers were inventoried and declared property of national interest.
WINES
Each year, Quinta do Crasto produces around 1,500,000 bottles of Douro and Port wines. Fourty per cent is sold domestically and the rest is exported for 52 markets worldwide, on all continents.
Address:
Gouvinhas
5060-063 Sabrosa
Portugal
---
Be the first to rate and write a review for Quinta do Crasto ... here