Château Lafaurie-Peyraguey
Sauternes, Bordeaux, France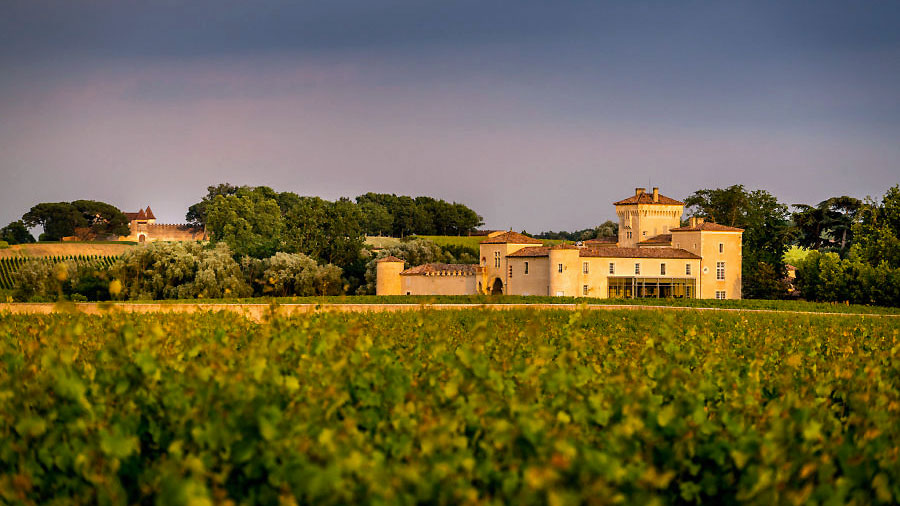 Wine Region : Sauternes, Bordeaux, France
Size : 18 ha (44.5 acres)
Grapes : Semillon, Sauvignon and Muscadelle
Winemaker : Silvio Denz
Web: Château Lafaurie-Peyraguey

Château Lafaurie-Peyraguey has four centuries of history and is the work of centuries, undertaken by various families of owners who have striven to glorify the estate and the fame of its wines. It all began in the Middle Ages: the chateau's porch and wall towers were built in the 13th century using the remains of very old stone from the village of Bommes. The first known owner, Lord Raymond Peyraguey, built a fortified keep around Peyraguey and then began to cultivate vines in 1618, convinced that the land offered exceptional potential. On 17 July 1742, the estate was purchased by Nicolas Pierre de Pichard, advisor to the King and president of the Bordeaux parliament, who expanded the vineyard to nearly 30 hectares.

The LALIQUE Hotel and Restaurant has opened its doors in June 2018 to celebrate Château Lafaurie-Peyraguey's 400th anniversary. On the initiative of Lalique's CEO Silvio Denz, four worlds converge here: wine, crystal, gastronomy and hospitality. Everything combines to serve art and the senses, where the only rules are expertise, rigour and passion – with emotion as a common purpose.

The simplicity of the architectural lines is offset by the refined furnishings and sophisticated accessories. The vine, truly the lady of the house, has inspired a wide range of Lalique crystal pieces which are set in bed frames, chests of drawers, bedside tables, mirrors and sofas. This same motif reappears in the bed linen and pillows. The beige marble bathrooms boast bunches of grapes embroidered on the bath towels and beautifully engraved on the tap handles. Photos by Aerni, a Swiss artist with a passion for Sauternes, also pay tribute to the golden wine of Lafaurie-Peyraguey, whose iridescent colours range from straw yellow to amber depending on the age of the vintage.

At the heart of Sauternes, visit Château Lafaurie-Peyraguey, property of 18 hectares, the "enclos", historical terroir of its grand vin, Premier Grand Cru Classé, the cellars and the Chapel, entirely decorated by Lalique. During a visit, you discover the history of Château Lafaurie-Peyraguey, the territory of Sauternes, its viticulture and the secret of its sweet wines. We explain the special link that unites the wines to the art of LALIQUE. After the visit of the estate, historical plot l'Enclos, fermentating room, cellars, Chapel and its exceptional and unique crystal barrel LALIQUE, you will be invite you to taste three wines of the Château. This tasting moment takes place at the Vinothèque.
Address:
Lieu-dit Peyraguey
33210 Bommes
France
---
Be the first to rate and write a review for Château Lafaurie-Peyraguey ... here