Château Pape Clément
Bordeaux, France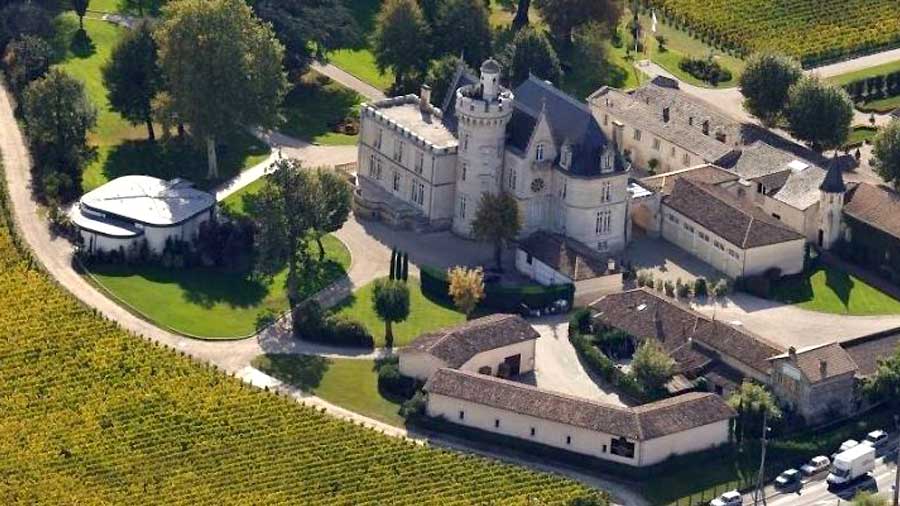 Château Pape Clément is one of the oldest Grand Crus of Bordeaux and famous for its rich history and incredible natural beauty in this superb wine region. The vineyard, where the first harvests took place in 1252, was implanted in the 13th century by Bertrand de Got, the younger child of a noble family of the region of Bordeaux. Archbishop of Bordeaux, Bertrand de Got became Pope in 1305, under the name of Clément V. Then, the castle and its wines became icons.
The neo-gothic Château was built in the 13th Century is surrounded by 60 hectares of vines, and features verdant gardens planted with thousand-year-old olive trees and stately Lebanese Cedars. During a memorable visit, between secrets of stones and of great men, the majestic history of Château Pape Clément will be recounted.
In the vat room the vineyard is reproduced in the vats: there are 28 vats, each corresponding to plots of different ages and planted with different grape varieties. This reproduction of the vineyard in the vats is called "parcellisation". It is all the more precise in our case, because the acquired knowledge of our vineyard allows us to blend or to separate the plots, to best respect the complexity of their micro-terroir.
Château Pape Clément red ages in the calm of our cellars for 18 months, in 70% new barrels. Le Clémentin is aged for 12 months with a proportion of 30% new barrels. During this time, our teams take the greatest care of the wine during our rackings and up to bottling. We work with several coopers, adding even more complexity to our wines.
Château Pape Clément
216 avenue Dr Nancel Pénard
33600 Pessac
Tel: +33 (0)5 57 26 38 38
Email: contact@pape-clement.com
Web: www.chateau-pape-clement.fr
---
Be the first to rate and write a review for Château Pape Clément ... here