UNWTO and Bellavista to Open Tourism Education Hub in Switzerland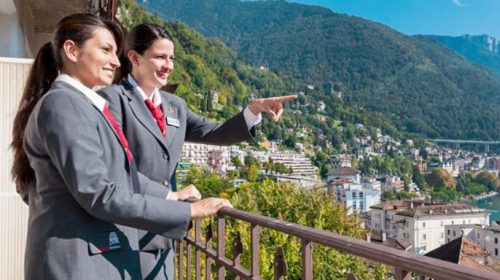 Under the terms of a new agreement signed between the United Nations Specialized Agency and its Affiliate Member, the new International Centre will be associated with the existing UNWTO Academy and focus on providing research and training in a number of key areas. These include health tourism, mountain destinations management, exhibitions and conference management, and regional tourism promotion and management.
The partnership will go beyond empowering tourism professionals through giving them the knowledge to advance in their careers. The new International Centre associated to the UNWTO Academy will also provide governments, destinations and businesses with the right tourism human capital to meet current and future market demands and, ultimately, enhance levels of competitiveness and sustainability across the sector.
The new International Centre associated to the UNWTO Academy in Switzerland will further advance UNWTO's goal of expanding its presence on the ground, with a particular focus on the country and regional levels. As an Affiliate Member of UNWTO, Bellavista Institute of Higher Education is a leading research and development centre for international programs, curricula, and textbooks, applied to tourism management and travel business.