Château Gaudrelle
Loire Valley, France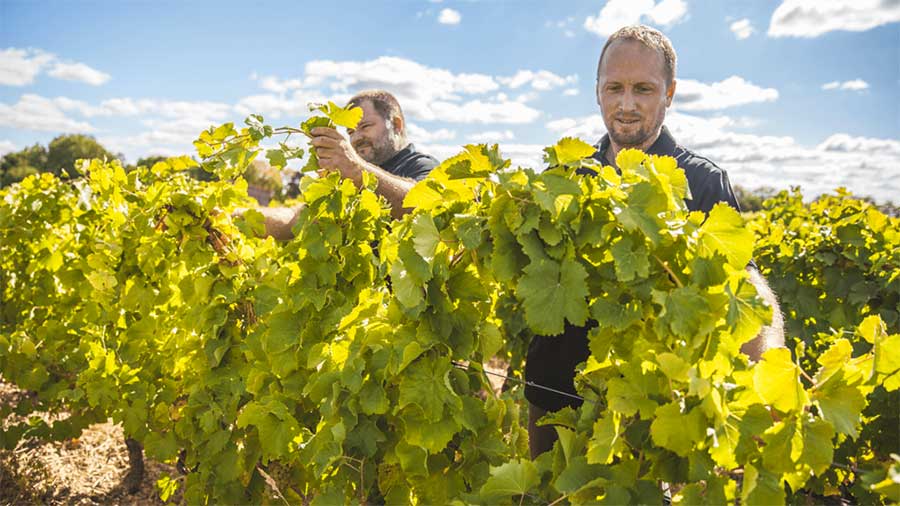 Chateau Gaudrelle is a domain of 20 hectares in Vouvray AOC. Its vineyard is owned by Monmousseau family since 1931. It is exclusively planted with chenin blanc also called pineau de Loire. We lead our vineyard respecting the rhythm of the vines to create the conditions of an optimum maturation.

Chateau Gaudrelle is situated in the heart of the Loire Valley between Tours and Amboise, on the right bank of the Loire River. Founded in 1931 by the grandfather of Alexandre Monmousseau, our winery is well-known for the richness of the region's soil and the detailed attention we give to the making of our Vouvray wines: dry, semi-dry, sweet and sparkling.

The 50 acre-vineyard is made of chenin, with a great diversity of soils. This is the reason why wine-producing method can separate grapes if they grew on different soils. Château Gaudrelle only make Vouvray still and sparkling wines (dry, extra dry, sweet, very sweet).

Discover the wine making process of still and sparkling white wines in the heart of the caves. Discover the expertise of Alexandre Monmousseau during a tasting of still white wines: sec, sec tendre, moelleux, in addition to our traditional method: Brut Millésimé. Come and experience the charm and emotion that comes from discovering the wines!

Monmousseau family provides vines tour, guided tasting, wine pairings activities and other exclusive wine activities.
Address:
12 Quai de la Loire
37210 Rochecorbon
France
---
Be the first to rate and write a review for Château Gaudrelle ... here